The Business Advantages of AWS
Amazon Web Services (AWS), is leading the way in cost-effective, scalable cloud computing. AWS offers a wide range of benefits for businesses that choose to utilize its cloud computing services.
Top 10 Advantages of AWS
Cost Efficiency
AWS provides compute, load balancing, connectivity, storage and security services that empowers a managed services model for hosting cloud applications. These services are selectable on a monthly basis with cost efficiencies for longer term commitments. This eliminates the need for upfront investments in hardware and software, as well as ongoing maintenance costs.
Scalability and Flexibility
AWS provides businesses with the ability to scale up or down their infrastructure resources quickly and easily. This enables them to handle traffic spikes, growth, or fluctuations in demand without having to invest in additional hardware or infrastructure.
Agility and Speed
With AWS, businesses can quickly develop, deploy, and iterate on applications, reducing time to market for new products and services. This enables organizations to respond more rapidly to changing market conditions and customer needs.
Security and Compliance
AWS is known for providing a full featured security and compliance framework of services and has a robust partner community with security solutions. The platform is designed to protect sensitive data, applications, and infrastructure from potential threats, and supports a variety of industry-specific standards and certifications.
Reliability and Uptime
AWS provides highly reliable infrastructure with built-in redundancies and a commitment to maintain a high level of uptime. This ensures businesses can maintain consistent service levels and minimize downtime.
Variety of Services
AWS offers a wide range of cloud services, including computing power, storage, databases, analytics, machine learning, IoT, and more. This enables businesses to choose the right tools and services for their specific needs.
Integration and Compatibility
Many third-party applications and services are designed to integrate seamlessly with AWS, making it easy for businesses to build out a comprehensive technology stack that meets their needs.
Innovation
AWS continuously invests in research and development, regularly introducing new services and features that help businesses stay ahead of the curve in terms of technology and capabilities.
Expertise and Support
AWS offers various support options, including documentation, forums, and technical support, to help businesses navigate and troubleshoot issues. Additionally, AWS has a large community of developers and partners that can provide specialized expertise and support.
Global Reach
AWS has a vast global infrastructure, with data centers located in various regions around the world. This allows businesses to deploy their applications and store their data closer to their customers, improving performance and reducing latency.
Data Integration for Digital Transformation
Every component of your tech stack has a wealth of business-critical data that needs to flow to other systems in your business. Whether you need or are planning to use AWS to provide a hosting environment for SAP, NetSuite, Coupa, or Salesforce, or you have key corporate data behind the firewall, you can ensure a seamless flow of data between these applications.
Businesses that have a complex tech stack in AWS or are migrating applications to the public cloud, may be wondering how to support the integrations required to complete a business process. There is a solution that supports the integration requirements of your business environment. The Integration Platform as a Service (iPaaS) expedites your company's digital transformation goals by unifying your applications, API management, workflow automation, and master data management into a single solution that's cloud based. An iPaaS can help you optimize your operations and streamline the decision-making process.
iPaaS solutions allow your systems to talk to each other with seamless, secure, automated connections. Say goodbye to high-risk spreadsheets, error-prone data entry, and delayed data synchronization. iPaaS can enable real-time data synchronization, improved data accuracy, and faster ROI on your enterprise initiatives. To learn more about the benefits of iPaaS, check out our blog.
Combining a cloud-based iPaaS with AWS cloud computing framework and business model provides the accelerated evolutionary change business and IT leaders require today.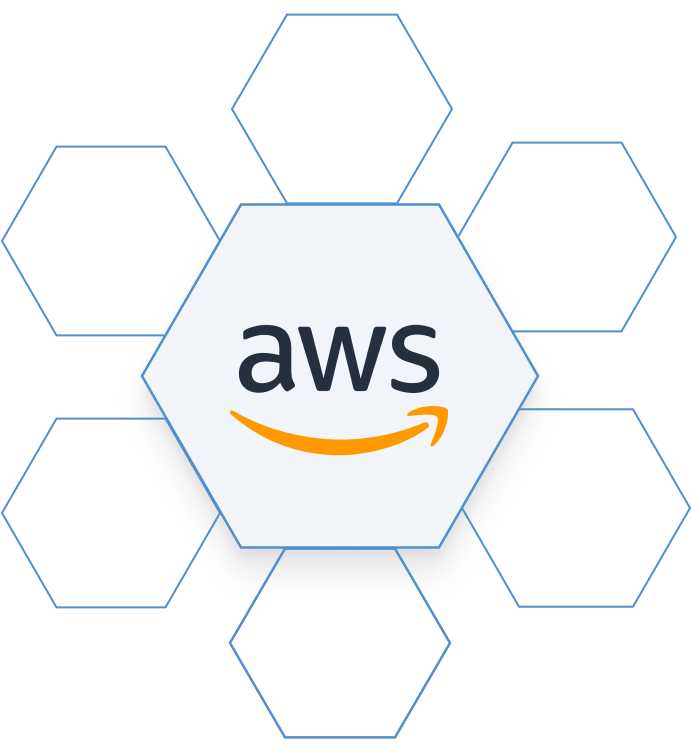 Boomi is an iPaaS Platform Leader
Boomi has over 20,000 global customers and has supported 200 million integrations of cloud based applications. If you are looking for a way to integrate AWS with your tech stack, there is one iPaaS that stands out among the rest—Boomi. When it comes to iPaaS, "Boomi is one of the most recognized brands in the Enterprise iPaaS market and is highly respected by both users and competitors. Boomi's initiatives focus on clients' challenges relating to employee and customer onboarding, event-driven architecture and enabling the integration strategy empowerment team," according to the Gartner iPaaS Magic Quadrant.
Boomi provides a low-code iPaaS and pre-built connectors to simplify the application and data integration experience for customers using AWS. Many customers who are moving to a public cloud need to reconnect or re-architect traditional legacy integrations to the new infrastructure environment that leverages AWS services. For AWS customers, Boomi delivers an easily scalable integration platform to move, manage, govern and orchestrate data across applications — on-premises or in the cloud. As a unified, cloud-native iPaaS, Boomi accelerates your ability to integrate every part of your connected business.
Additional benefits of Boomi and AWS include:
Accelerate Business Velocity: Boomi streamlines business operations across various apps and cloud services like AWS, eliminating errors and data discrepancies.
Cut Costs and Increase Productivity: Automating manual tasks with Boomi saves time and resources, allowing employees to focus on high-value activities like analytics.
Enhance Data Accuracy and Quality: Boomi eliminates human errors that occur when inputting and correcting data manually, leading to better decision-making processes.
Common use cases for Boomi and AWS instances are point integrations or more advanced data mastering or multi-endpoint integrations that support employee onboarding, supply chain management and close to cash or expense management workflows.
ROI of Hosting Boomi on AWS
The AWS cloud is a great place to host and manage Boomi. To ensure a successful transformation and ultimate ROI, there are a few steps to take. Before embarking on your journey to the cloud, it's important to evaluate your integration requirements for the AWS transformation. You can work on this internally, or enlist the support of iPaaS consultants to speed the process. You'll also want to define a Boomi AWS roadmap, so that your integration stakeholders are aligned. To achieve a successful migration to the cloud, it's important to consider any AWS services you will want to incorporate that will supplement and enhance your Boomi integrations.
There are several profiles of customers who seek to move Boomi to AWS. Examples include customers who:
Need to Migrate Workloads from On-Premise or Hybrid
Need to Create New Cloud Integrations
Have outgrown the Boomi-Hosted Cloud
Need to Migrate from Atom to Molecule
Need to Connect to the Outside World
Need Traditional EDI B2B Process Management
Hosting Boomi in AWS for these scenarios supports better business outcomes. These personas and steps to a successful Boomi migration to AWS can be explored in our ebook, Better Boomi In AWS: How to Migrate and Manage Boomi Integrations in AWS. Download now>>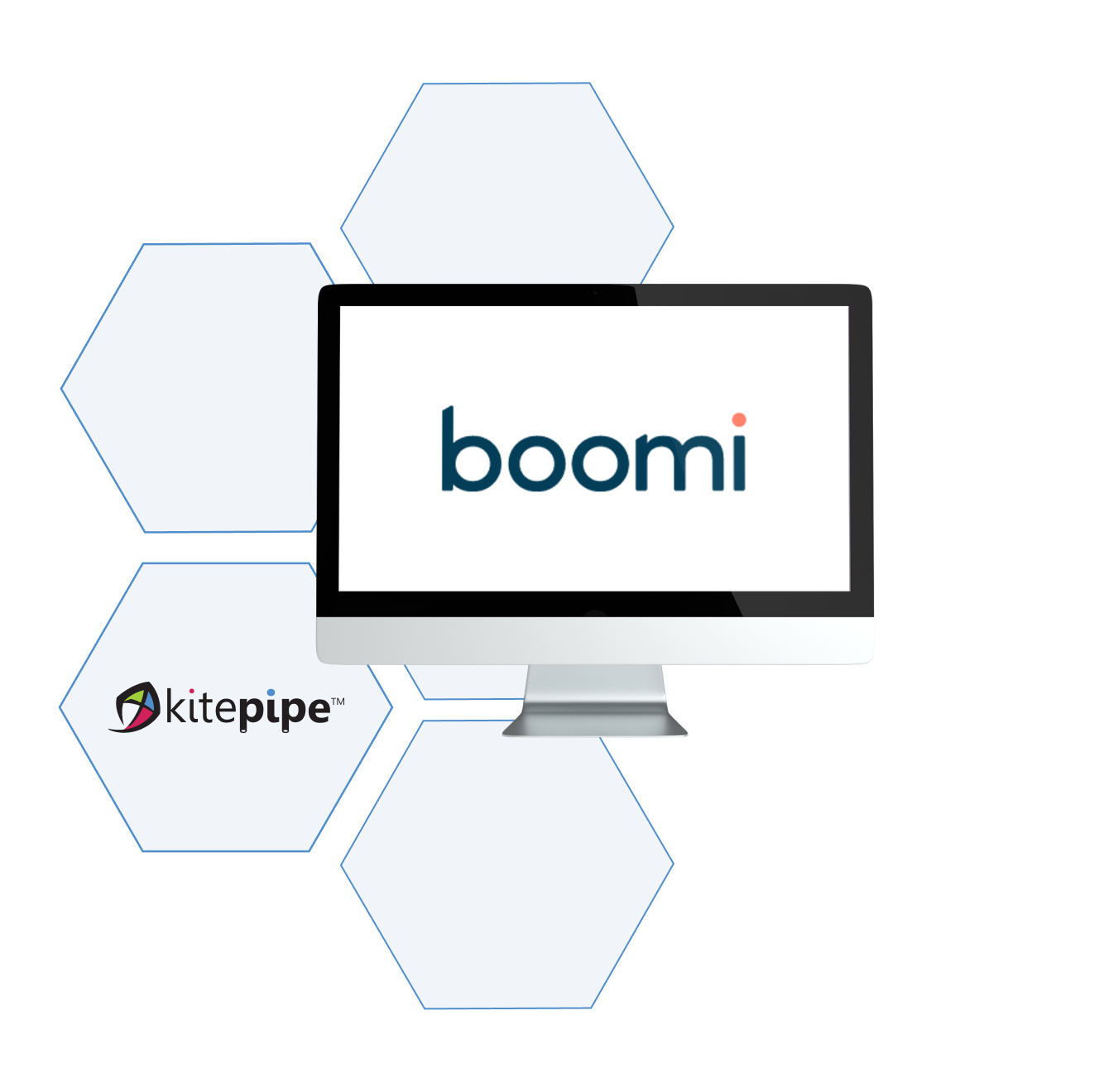 Partner with Kitepipe for Boomi and AWS Projects
Kitepipe is both a Platinum Boomi Partner, and a Select Amazon Partner. Kitepipe can supplement your IT and operations resources, adding a knowledge base of successful deployments. Experience is key to a quick start and smooth journey, as there are many choices and options with the AWS toolset.
Kitepipe has also developed a set of standard AWS Boomi configurations, which are offered as a fully managed and hosted service. These configurations are sized to meet cloud integration use cases and include:
All AWS infrastructure and compute fees
Onboarding with a scripted build and configuration management
Boomi Atom or high availability Molecule configurations.
An API Gateway for authenticating external requests
A VPN option for connectivity to customer infrastructure environments
All patches and updates in a DevOps continuous update scenario
Datadog monitoring suite covering the AWS infrastructure with additional Boomi JVM performance, API and batch Boomi process performance,
Ticketing management resolution services using Jira
24/7 management and support to a standard Kitepipe SLA
Whatever your data needs may be, Kitepipe supports customers in migrating Boomi to AWS, hosting Boomi in AWS, or AWS Managed Services. Learn More