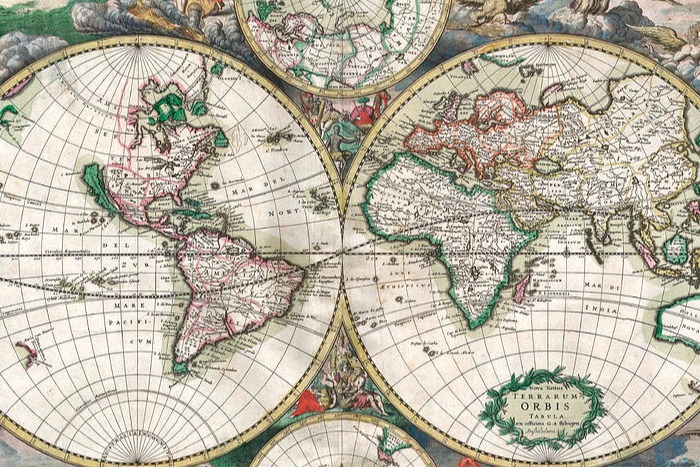 Boomi Integration and Kitepipe - Why we keep it Onshore
Customers and prospects have asked us about our on-shore model - how we compete with off-shore teams with much lower cost structures. Our on-shore team strategy is intentional, and a strong differentiator. Here is what we know about Boomi data integration development, and why customers get better results with an on-shore team.
Best fit for Off-shore teams - a bit of history
Off-shore teams arose in the '90s as a combination of better communications infrastructure and a rising english-speaking tech resource pool in India caused forms to move tasks and workloads to India. Many jobs and roles have been relocated off-shore - readers undoubtedly have interacted with off-shore call centers. Plus, large amounts of software development tasks and roles have moved off-shore, initially to India but now to other countries as well.
Software development projects that work best with an off-shore team are: Large, well-defined, not agile, have a significant runway in terms of schedule, and have well-defined quality measures.
About Boomi Data Integration Development - the Reality
Kitepipe has been working exclusively in the Boomi integration space for the past ten years, and we have learned a few things about how these projects go. They are characterized by:
lack of well-defined requirements

Intense, short bursts of development

The need to connect to any of hundreds of SaaS application endpoints, moving transactions ranging from orders to POs to inventory to employee updates

Significant change in requirements during the project

Large, late-breaking change cycles near go live

Short calendars, due to late starts, or late fixing of platform configuration

Lack of well-defined quality or testing regimes
So, how do we do these challenging projects? I wrote an eBook about "Successful Boomi Projects" which you can download here - lots more detail about phases and tasks - but here is a summary:
We use highly skilled Analyst/developers who can extract requirements, design and build the Boomi integration processes

We use the hyper-productive Boomi tool set to do the build, backed by a significant knowledge base of integration patterns and designs

We work closely with customer business operations and users, and rapidly build and modify integration processes as requirements emerge

Our team is highly trained in Boomi and integration development approaches, because that is all we do.
What Customers Want - Speed, Agility, and Quality in Boomi Integration Development
The integration portion of the project is usually not the driver - the driver is migrating to a new cloud-based operations platform - be in Coupa for Procurement, or Workday for HRIS, or Netsuite for a cloud ERP. So, the integration team has to work fast (because schedules get compressed), be agile (because platform configuration changes late) and deliver high quality (because testing is a significant burden on the customer team). And, the integration must not delay the go-live, no matter what!
The integration is often less than ten percent of the overall budget, but an essential operational component. Many have learned the hard way that the expensive procurement platform goes down when faulty integration processes delete 25,000 items from the item master overnight.
In our experience, off-shore teams struggle to deliver the analysis, agility and quality needed to effectively compete in the Boomi integration space.
Conclusion - Keep your Boomi IPaaS work Close!
One final thought - the large off-shore providers, with whom we compete frequently, don't do enough Boomi development projects to build the skills and process to be effective. This is because they don't sell many Boomi projects. They don't sell Boomi projects because, due to the hyper-productive nature of the tool, there are not enough hours in these projects.
We believe that the Boomi IPaaS platform is a glimpse of the future of software development - a hyper-productive tool set focused on a single area of scope and needs. And best employed by close, agile, highly trained teams who specialize in this niche. And that is the definition of Kitepipe.